As we are just three months away from Funkateers Ball 7, Sept 30th at Bethesda Blues & Jazz Club we re-visit last year's event where ToNY CaMM & The Funk Allstars, sharing the stage with P-Funk legends Michael "Kidd Funkadelic" Hampton, Linda Shider, Gabe Gonzalez and Kendra Foster, along with guests Shirley Clinton, Zack Roberson, Clones of Funk drummer "Big Funk Rob" Woods and bassists Robb Harper and Mike Patterson, summoned the spirit of the landing of the holy Mothership in tribute to the great Parliament-Funkadelic.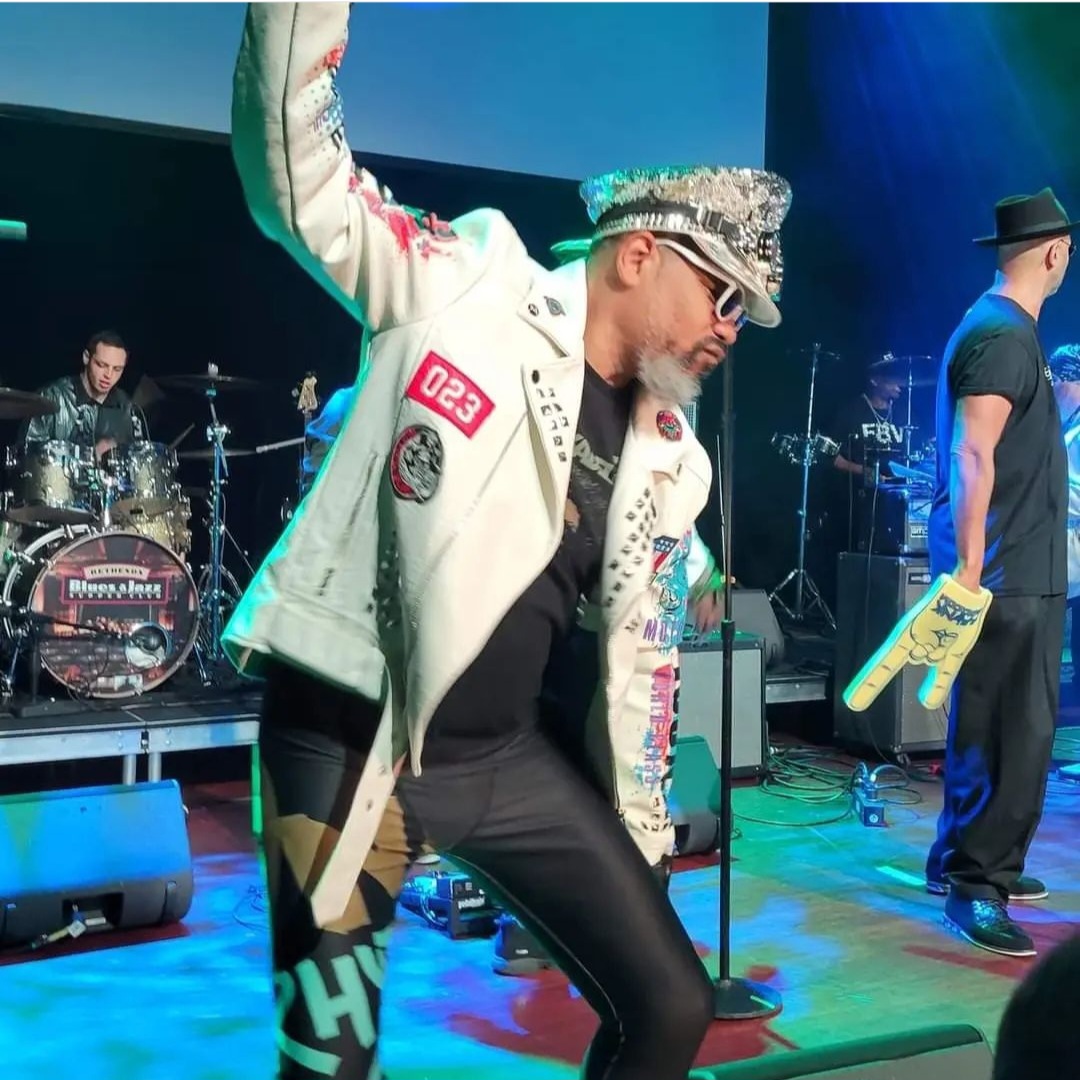 ToNY CaMM & The Funk Allstars with special guests fill the stage for a crowd-infused rendition of Parliament's "Mothership Connection".
The annual P-Funk convention, organized and hosted by the Chocolate City Alliance and sees Funkateers from all over the world converge on Bethesda, MD. for a three-day-weekend of funk and fun, kicked off on Friday with a meet-n-greet and a funked-up deejay session featuring Gabe "DJ Gonzilla" Gonzalez at the Bethesdan Hotel.
On Saturday, attendees spent the day indulging in several "on-your-own" funky experiences, including a P-Funk trivia competition, a ToNY CaMM & The Funk Allstars comic book signing, exploring Bethesda and just hanging out and catching up.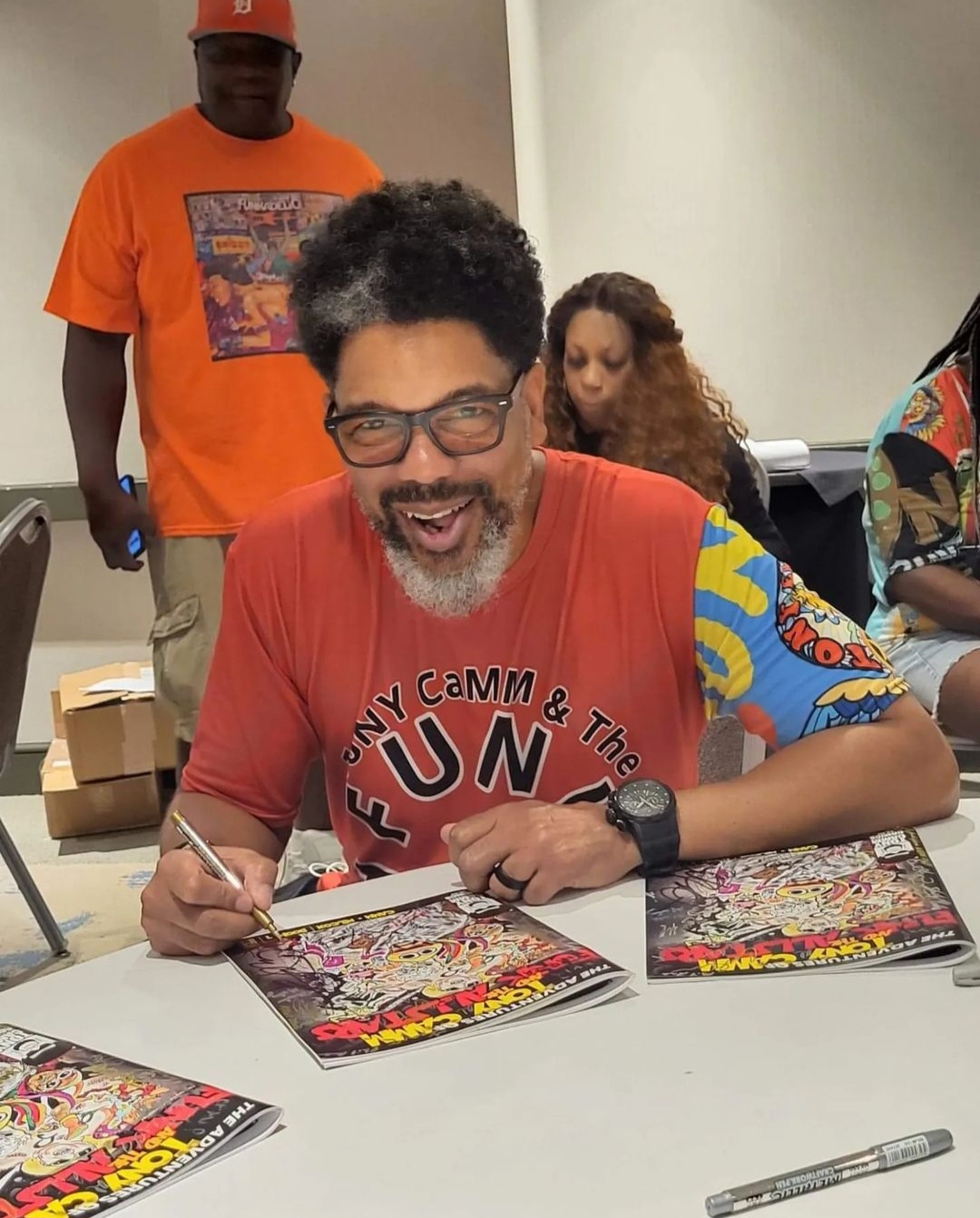 Saturday night's main event, the Ball, following welcome and words from event founder Dr. George H. Darden and prayer by Robert Woods, kicked off with a marching band intro from Ball emcee and legendary Mandrill drummer Neftali "Funkadrill" Santiago, who pumped up the crowd with his new release "Release The Funk".
Then things got "Stupid", as ToNY CaMM, Nappy Head Funk Army's Zack Roberson, Kendra Foster and Brett Murray joined opening act, and fellow touring band Earthbound Creatures for a medley of Funkadelic hits including "Standing On The Verge (Of Getting It On)", "Super Stupid", "I'll Stay" and "Alice In My Fantasies".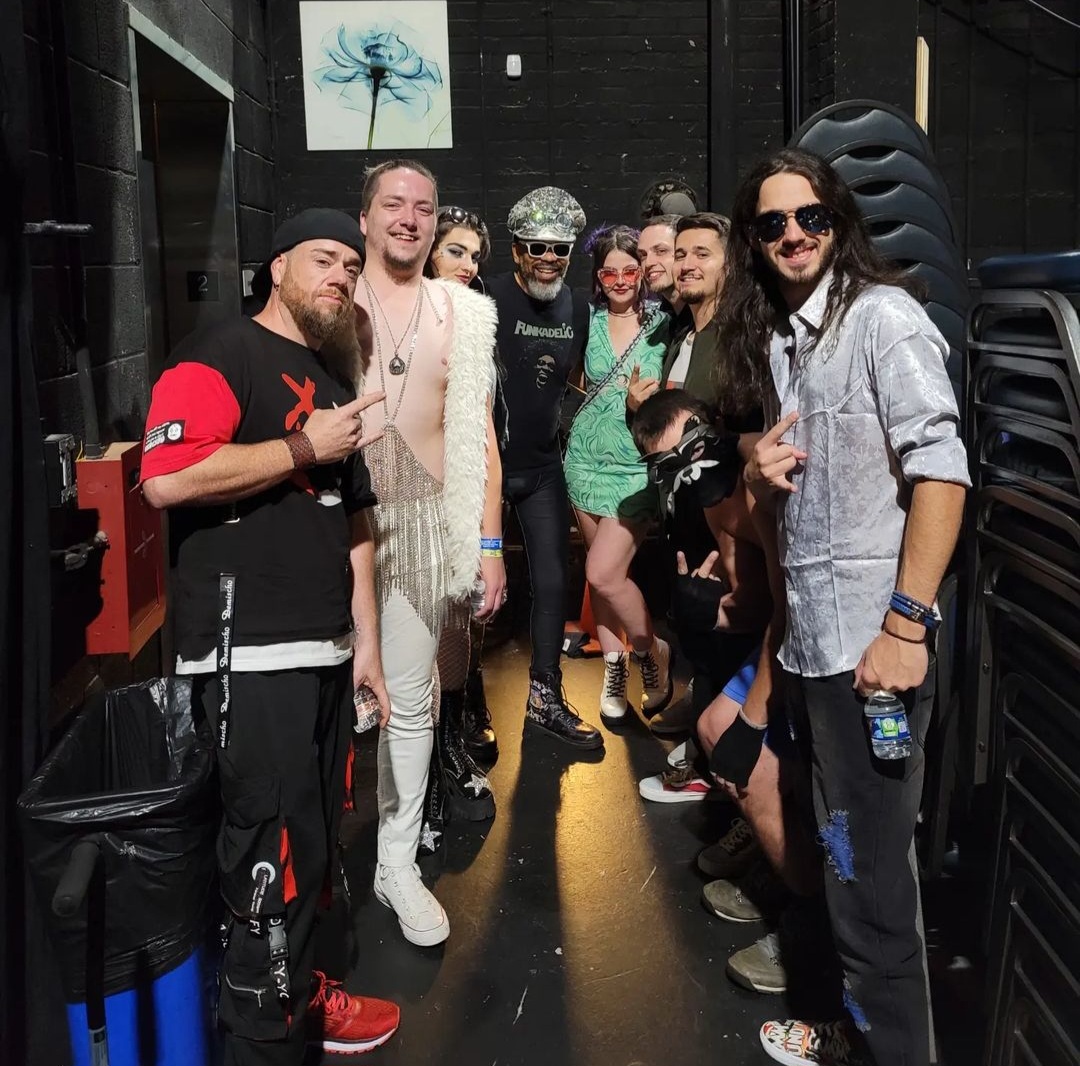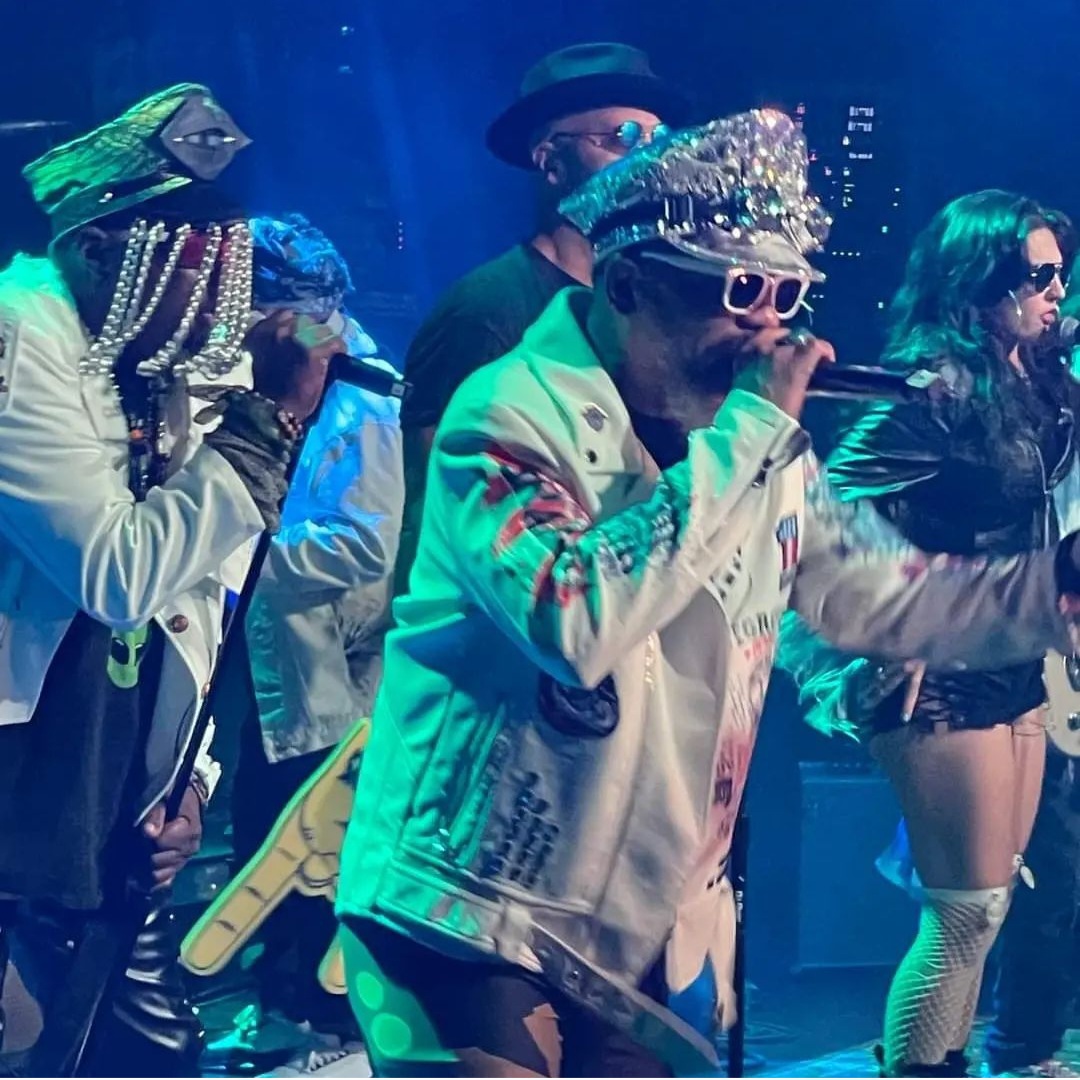 ToNY CaMM, Zack Roberson, Kendra Foster and Brett Murray join young funk rockers Earthbound Creatures for a hyped-up Funkadelic medley to open Funkateers Ball 6.
During the intermission P-Funk Radio's Keith Jackson paid tribute to everyone's "Honey Bee" Brenda Robinson amid an outpouring of love from the house.
Then the entire Funk Allstars army took to the stage and launched into a two-hour funk ride that included 30 people performing such P-Funk hits as "One Nation Under A Groove", "Flashlight", "(Not Just) Knee Deep", "Give Up The Funk (Tear The Roof Off)", "Cosmic Slop", new Parliament-Funkadelic songs "Pole Power" and "I'm Gon Make U Sick", a soaring rendition of "Maggot Brain" featuring Mike Hampton and a closing, bring-the-house-down version of "Mothership Connection".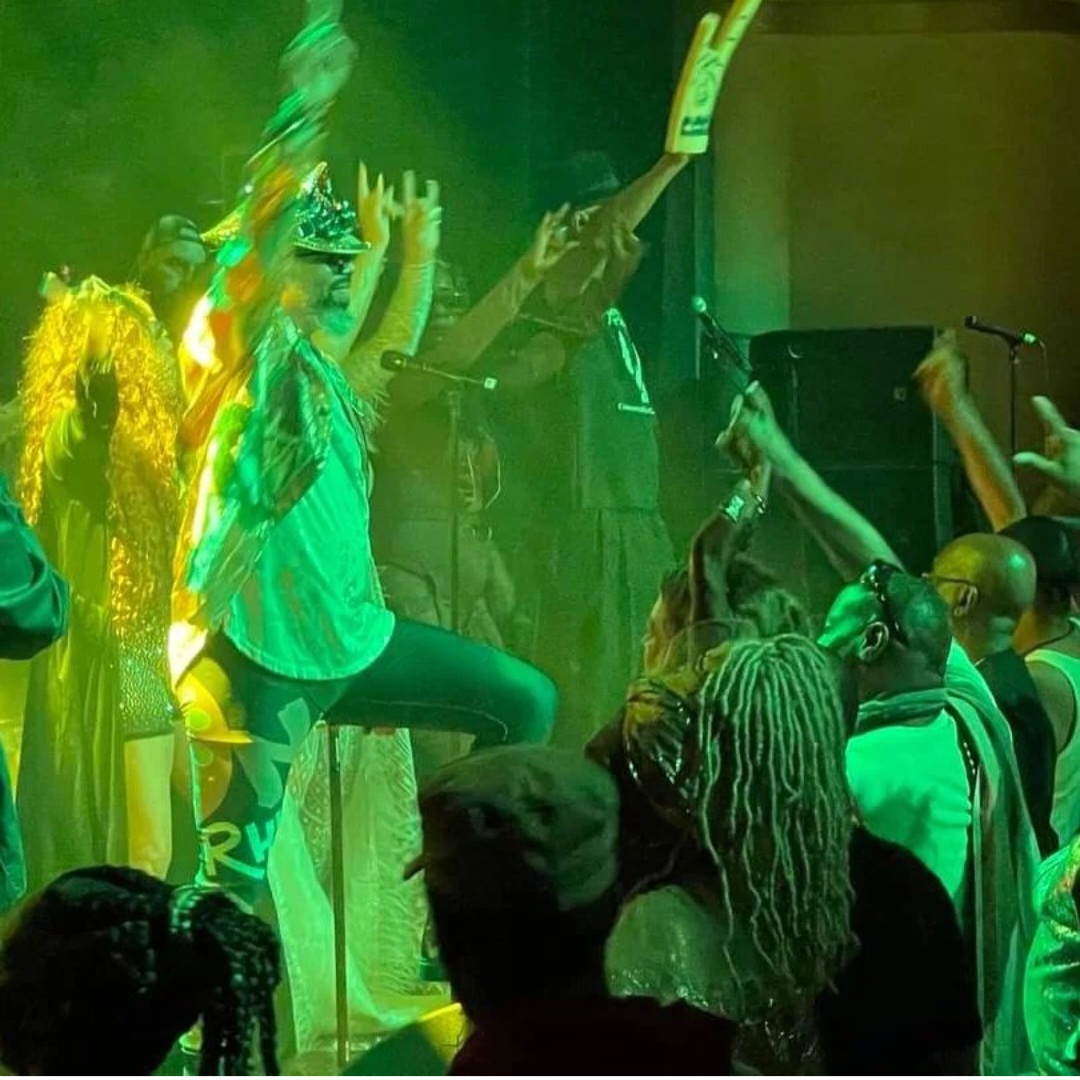 Now that you're all funked-up and pumped-up…get your TICKETS now to Funkateers Ball 7 and "let's have a ball yall".
The Funk really IS it's own reward.