ToNY CaMM & The Funk AllSTARS bring their "Psychedelic funk circus" to the new "LIVE on Main St" event tonight May 27 at 7pm.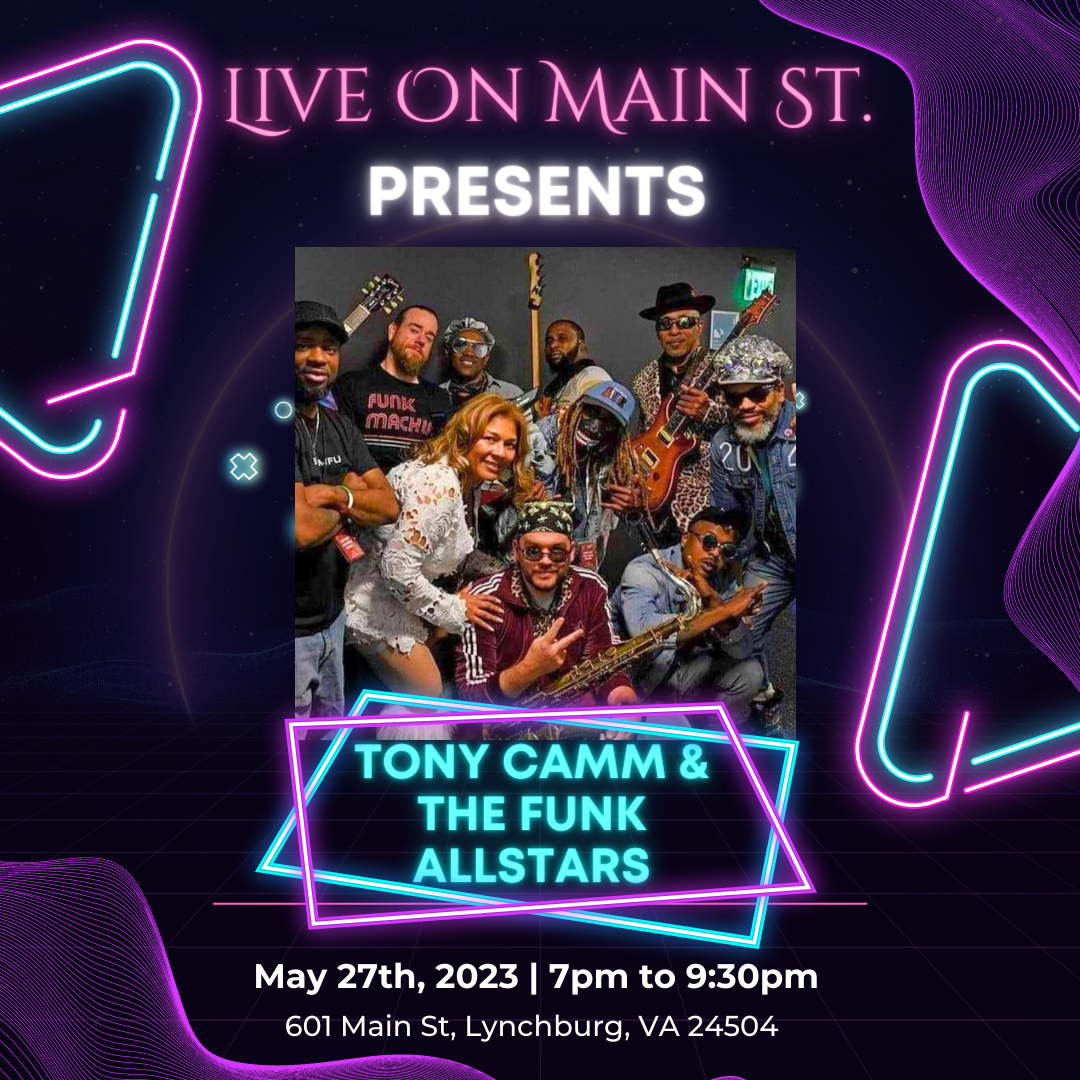 The Grand-Opening weekend Event will feature the high-octane musical carnival troupe of jazz rock funk warriors playing a mix of P-Funk, funky Grateful Dead tunes, Pop/R&B and originals.
There will also be an upscale, robust cocktail, beer, and wine list as well as a 3-course, catered food menu available! (Sold separately) Come be a part of the very first Revival at The Grand Event. You won't want to miss this...
Doors open at 6:45PM.
For tickets click HERE.