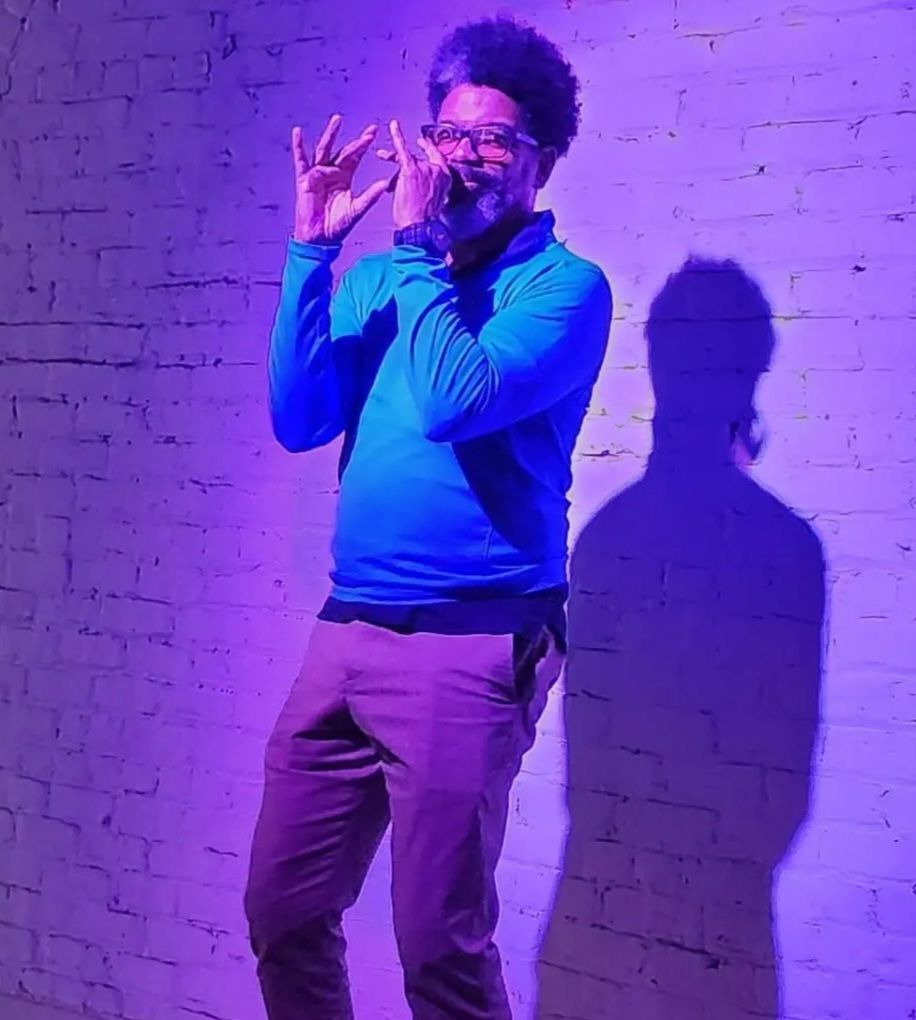 .                         Tony Camm tests the stage lighting at the new Jazz@720 venue.
Jazz@720, Downtown Lynchburg's new live music and event venue opens this weekend and it's idea creators are ecstatic that both shows on Friday and Saturday are sold out.
A great start for a concept that didn't even exist a month ago, and was born out of a lunch conversation between local entertainerpreneur Tony Camm and the owners of the 720 Commerce Street space and Mission House Coffee.
The idea was for a collaborative event space in the newly renovated building that would satisfy a few goals...breath life into an empty space, give local jazz musicians a recurring place to perform, and bring a new form of recreation to Downtown.
Mission accomplished, as the advanced ticket sales for this weekend have reached the 70 ticket capacity days before opening.
Camm has enlisted the help of his wife Jacqui, former business partner Michelle Johnson-Lane (with whom he operated the Mezzanine Performance Cafe in that same space back in 2008), local musicians Josh Barling and Lew Taylor, as well as a host of friends and family members to transform the space and have it show-ready by opening date.
The venue will play host to many variations of events...music, art shows, pop-up shopping, poetry and more, all branded with the @720 moniker.
Info and tickets for all events can be found at cammentertainment.com/720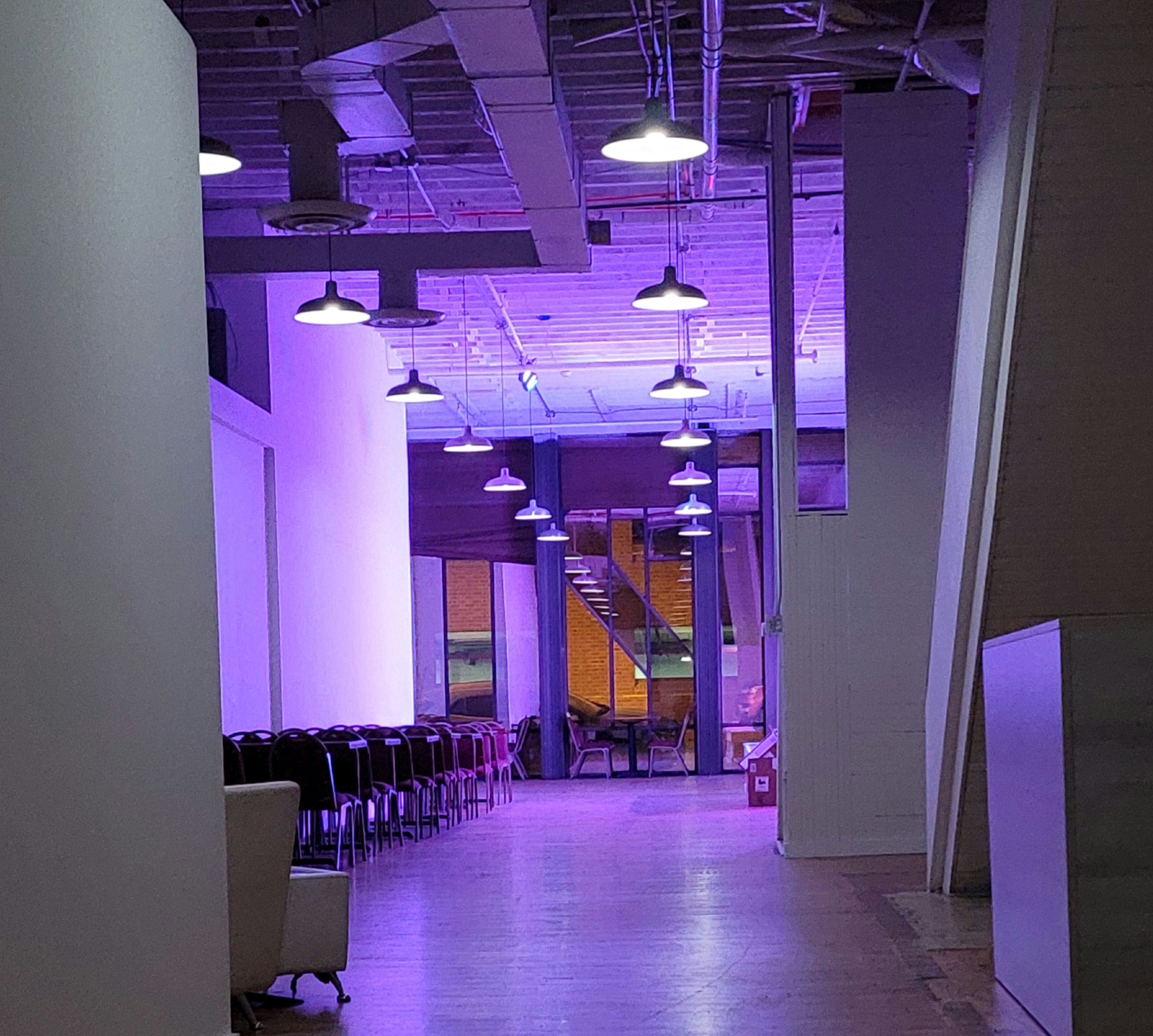 .                          Furniture and lighting almost complete at the @720 venue in Downtown Lynchburg.