Attn Funkateers: Your tickets are awaiting you in this worldwide hybrid event. Be a part of history NO MATTER WHERE YOU ARE. "Put a glide in your stride, a dip in yo' hip and come on to the mothership".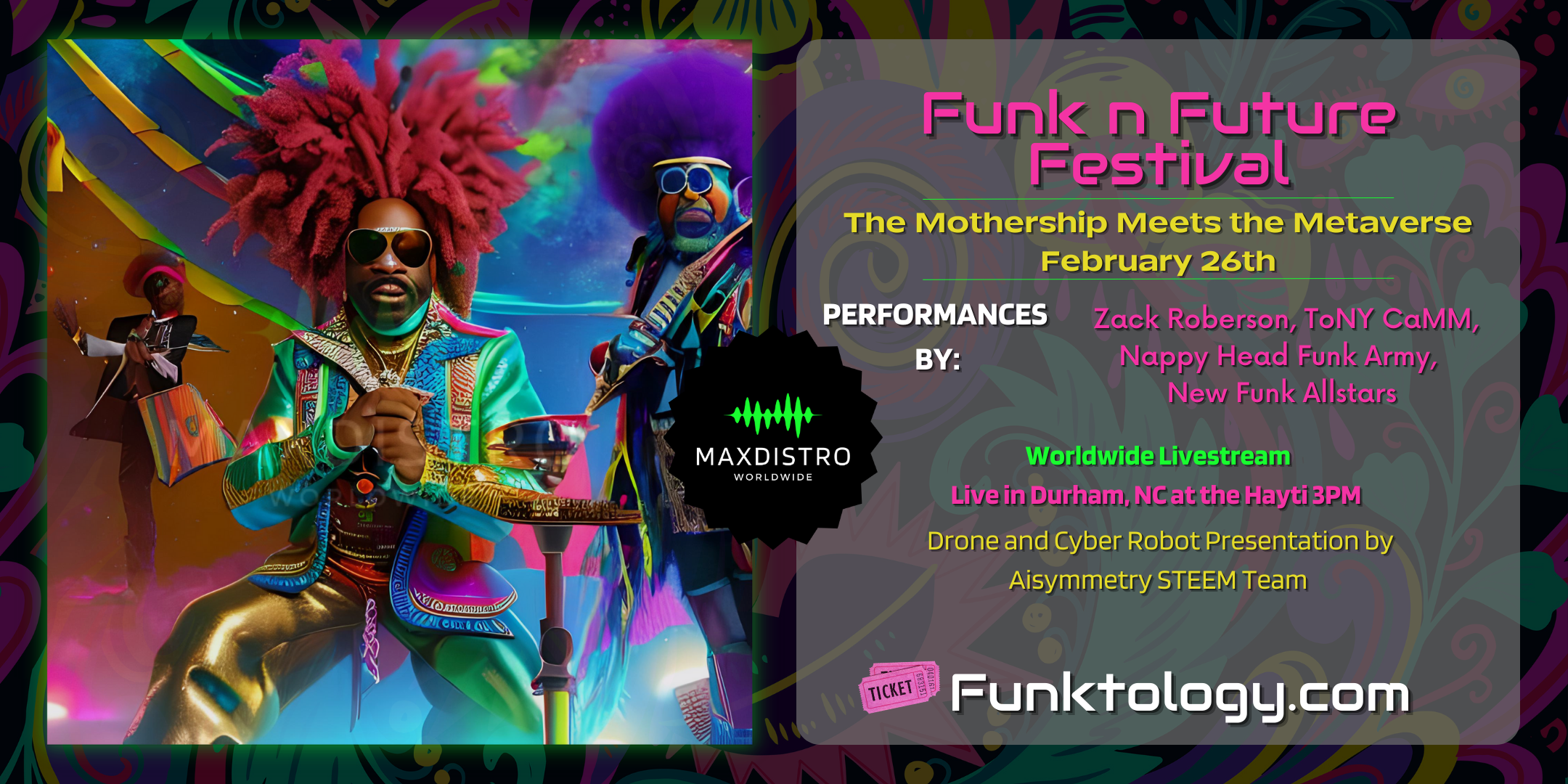 The Funk n Future Festival (February 26th) is the premier event for MaxDistro in conjunction with Black Futures Week. We are putting on a one day festival in collaboration with P-Funk era Funkateers live in-person in Durham, NC, Hartford, CT, live-streamed and of course...in the METAVERSE!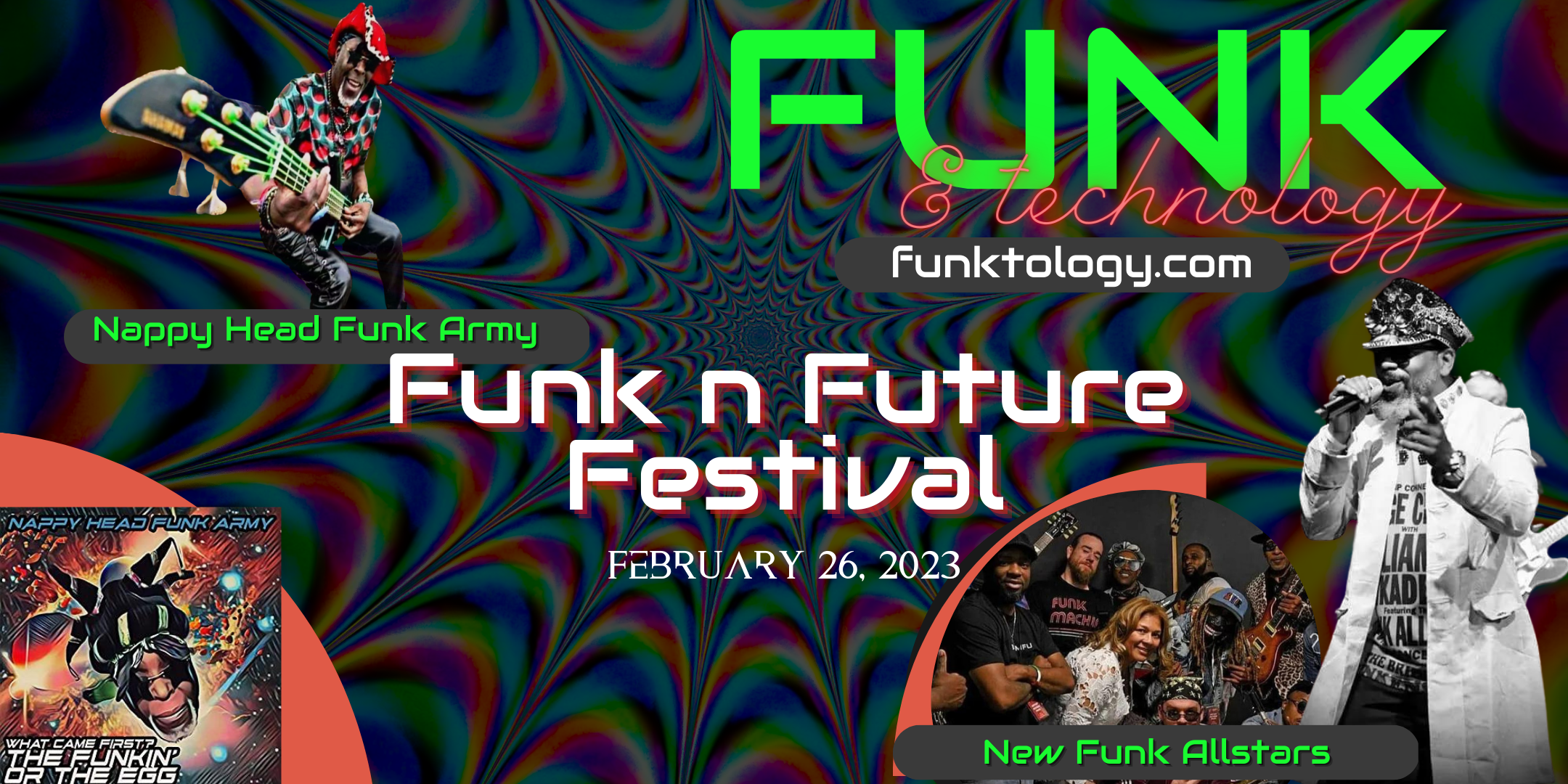 Our event is dedicated to celebrating and preserving the legacy of Funk music and its ties to technology and afrofuturism. We'll feature performances from New Funk artists Zack Roberson & The Nappy Head Funk Army and ToNY CaMM & The Funk Allstars, paying homage to the Funk of the past and present, and passing the mantle on to the next generation. We offer three unique ways to experience the event: in-person, televised worldwide, and virtual in the Metaverse.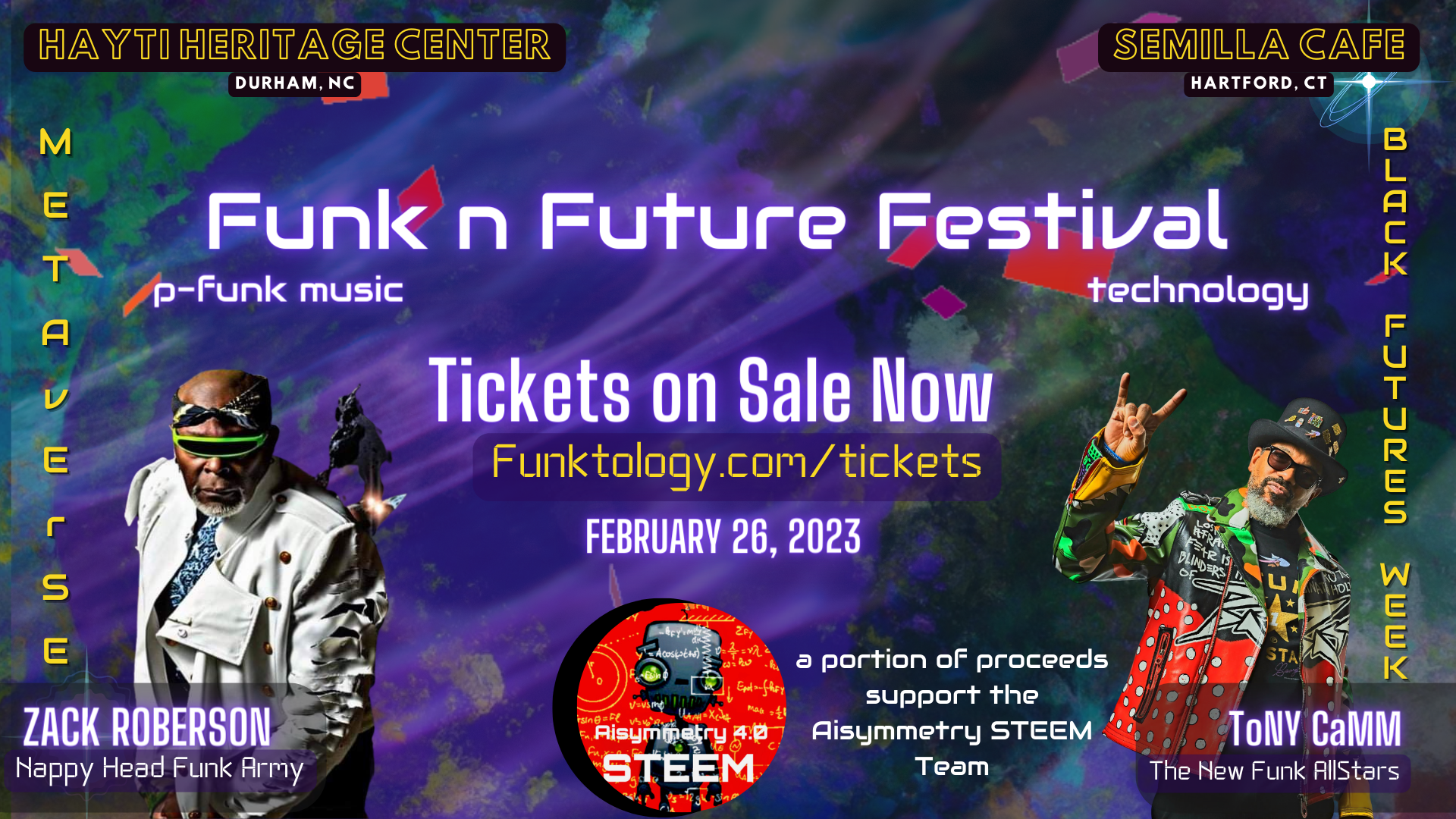 In addition to passing along the art of Funk to a new generation, this event supports kids in technology; a portion of the proceeds will go to the Aisymmetry Youth Group Durham NC. Their mission is to help students realize the value of essential STEEM skills through robotic coding, game design and designed thinking session. We're adding a little bit of Funk to the syllabus. Expect to see cyber robotics and drones programmed to a funky beat.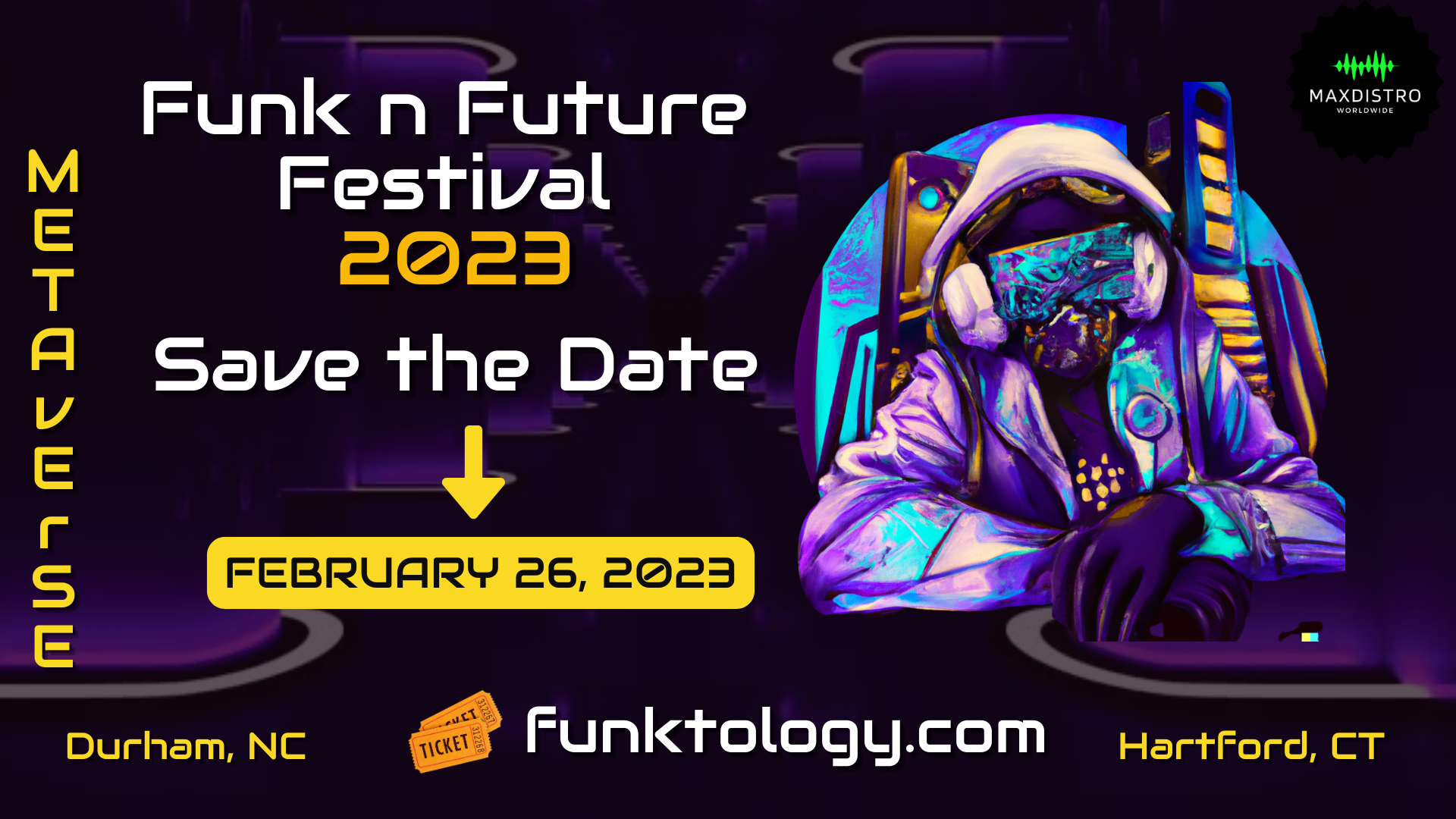 Your ticket gains you access to the concert, the live-stream and general access to the Metaverse experience. Ticketholders will receive access to the streamed content from MaxDistro Worldwide after the event.
Don't miss out on this one-of-a-kind celebration of funk music and technology. Let's get funky and celebrate the future together!
CLICK HERE for tickets now!
ToNY CaMM