To further the mission to "introduce our youth to live music performance" ToNY CaMM Entertainment is teaming with Building Bridges Productions, Concerts For Causes Inc. and Funktology.com to hold the School Of Funk Workshop and Concert on June 24th at the Academy Center of The Arts Warehouse Theater.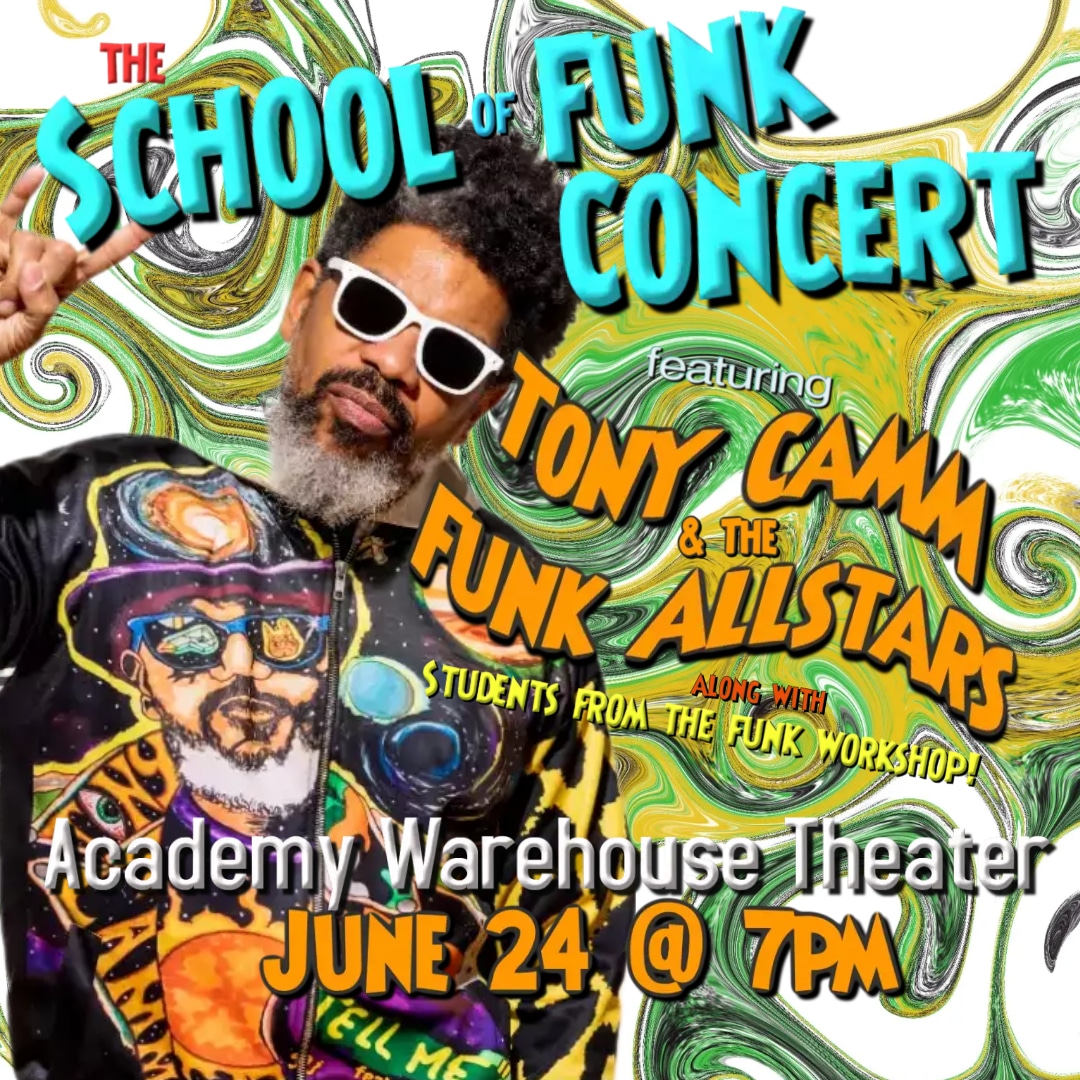 During the workshop from 10am-4pm students will receive hands-on music instruction with instruments, including bass guitar, rhythm guitar, drums, keyboard and horns, then experience band load-in and soundcheck in the upstairs concert theater. 
Prior to the 7pm concert, the students will experience pre-show dressing room preparation, and then take to the stage to perform live alongside ToNY CaMM & The Funk Allstars.
Want to support this mission?
There are 3 things that you can do:
1.  Encourage any 12-18 year olds that you know who may be interested in the workshop and performance to REGISTER now.      
2.  Buy a ticket to the concert (only $10).
3.  SPREAD the word to your friends (forward this link, share the ticket link, etc.).
Events like this will make an enormous impact on our youth and our community.
We look forward to seeing you in the audience on the 24th!