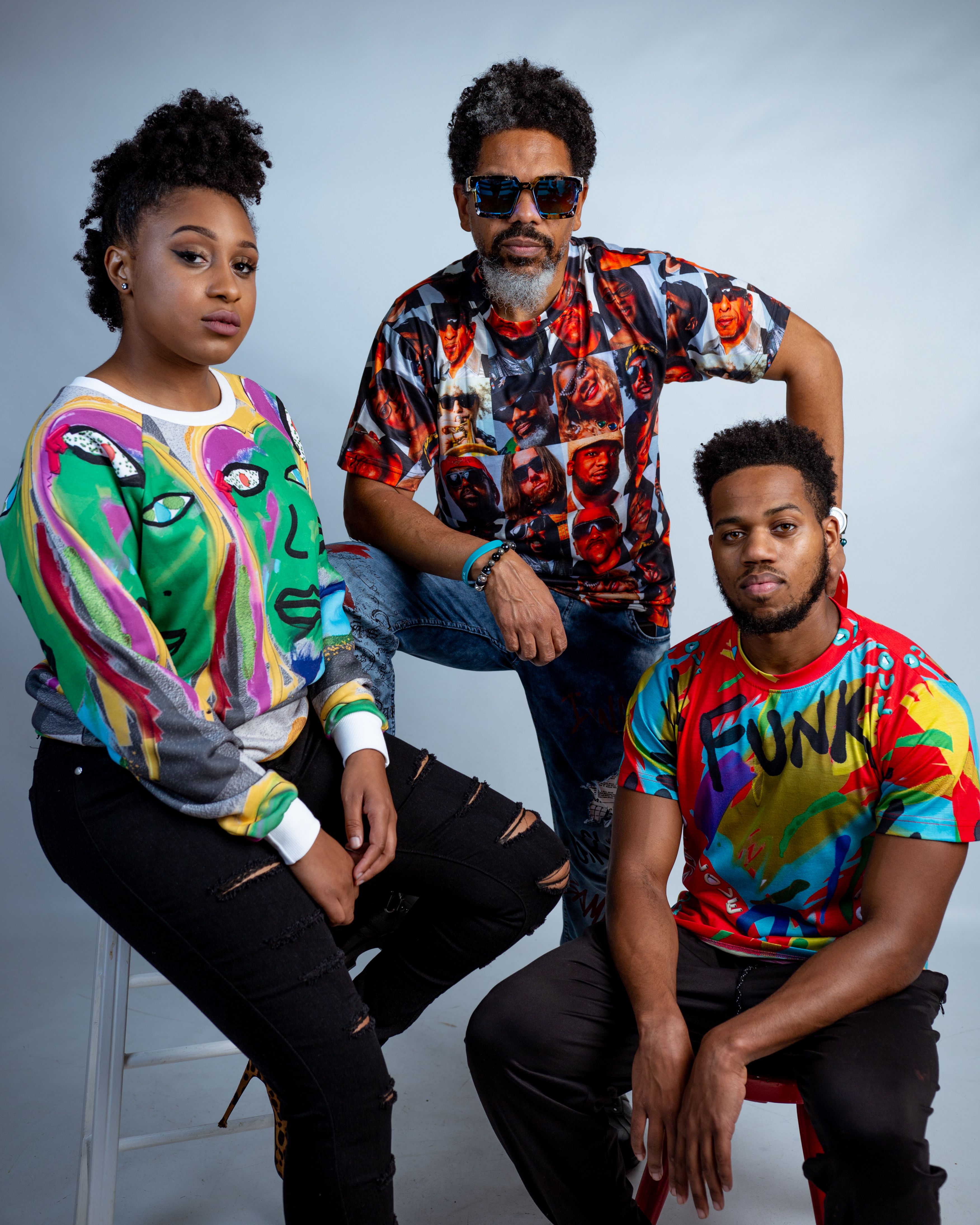 Funk recording artist and bandleader ToNY CaMM has launched an advertising campaign to promote his new apparel line based on his own artwork.
The luxury collection, available at VIDA, boasts colorful and expressive designs on sweatshirts, tees, scarves, leggings, wraps and masks, as well as handbags, clutches, home decor, jewelry and tech accessories.
CaMM has teamed up with creative Angelina Dawn, and power couple Phillip and Seisha Cunningham to bring the campaign to life in a series of ads and an impending music video.
View the ads below...and SHOP the collection HERE.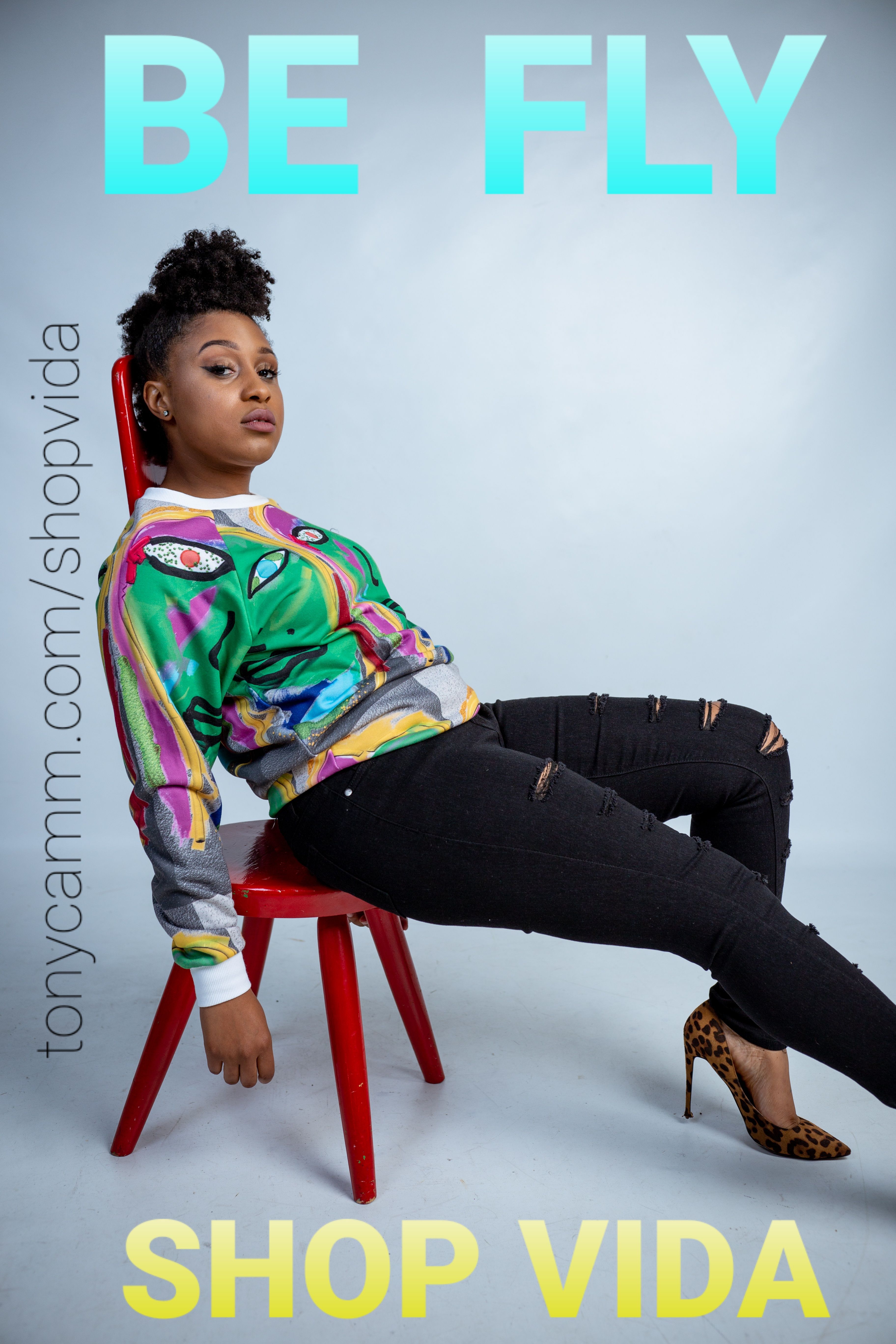 Seisha Cunningham wearing the "Her" design athleisure top.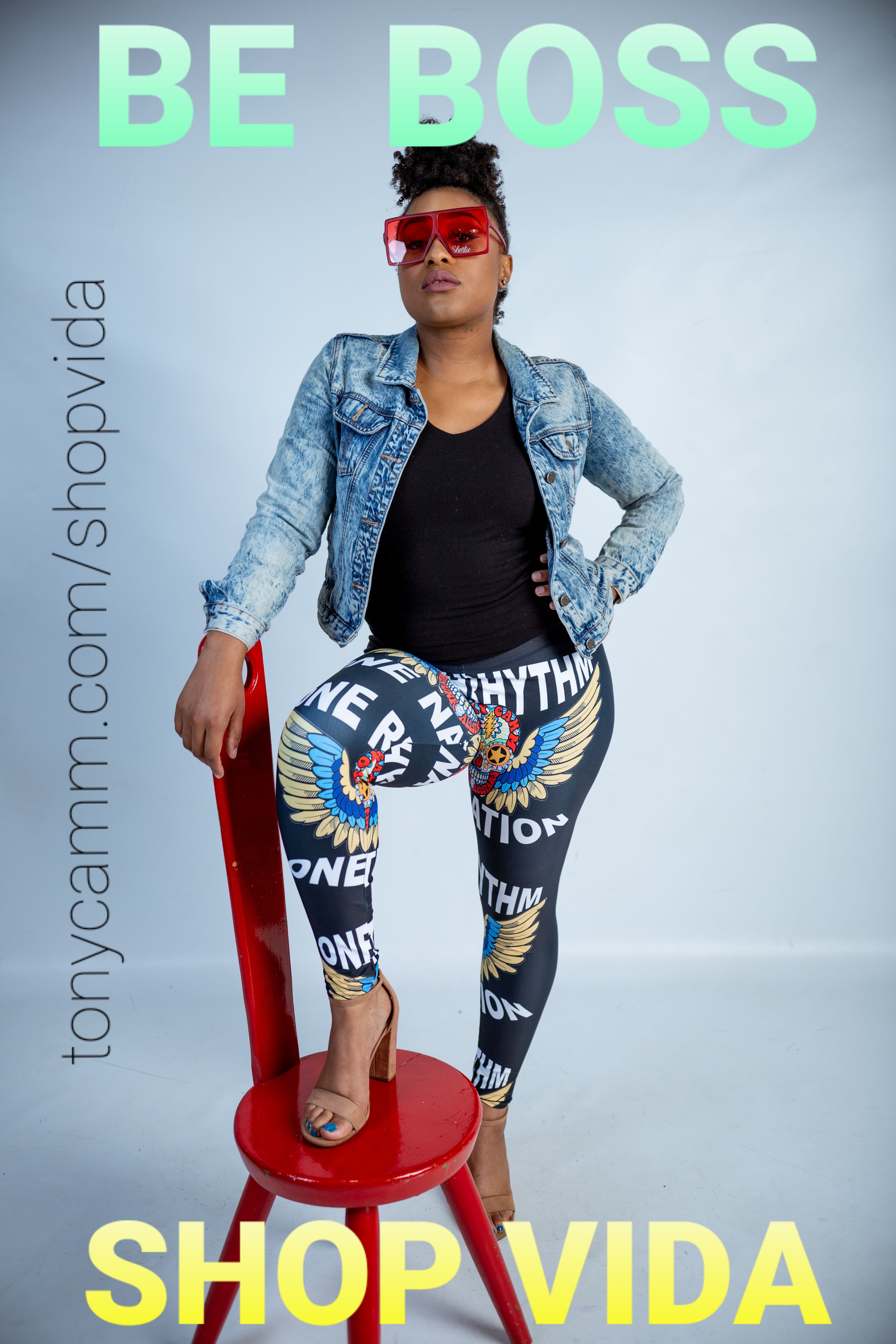 Seisha Cunningham rocking the "One Rhythm One Nation" leggings.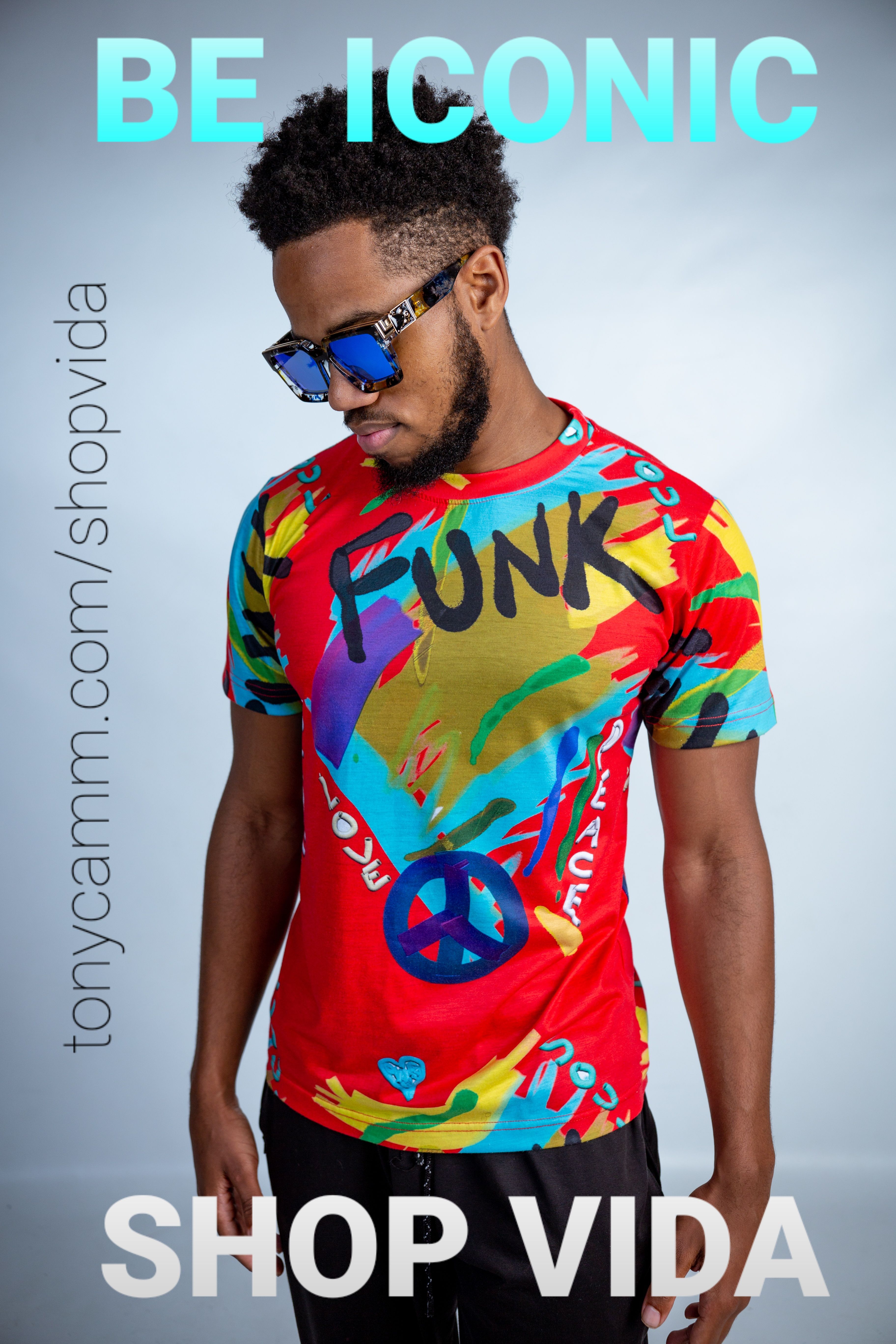 Phillip Cunningham wearing the "Love Of Funk And Peace" unisex tee.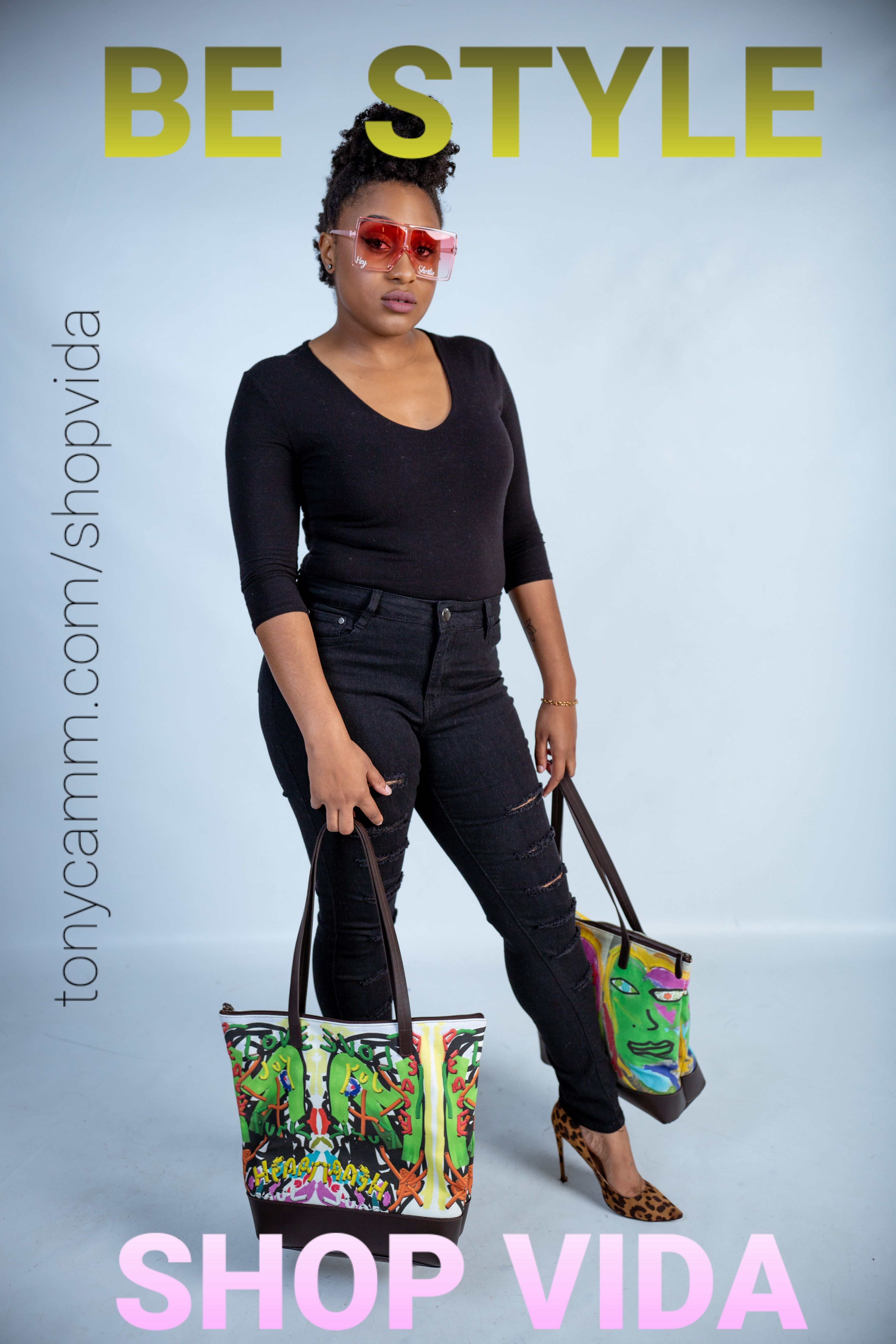 Seisha Cunningham has her hands full with the "Her" and "The Heart Of Soul"  statement bags.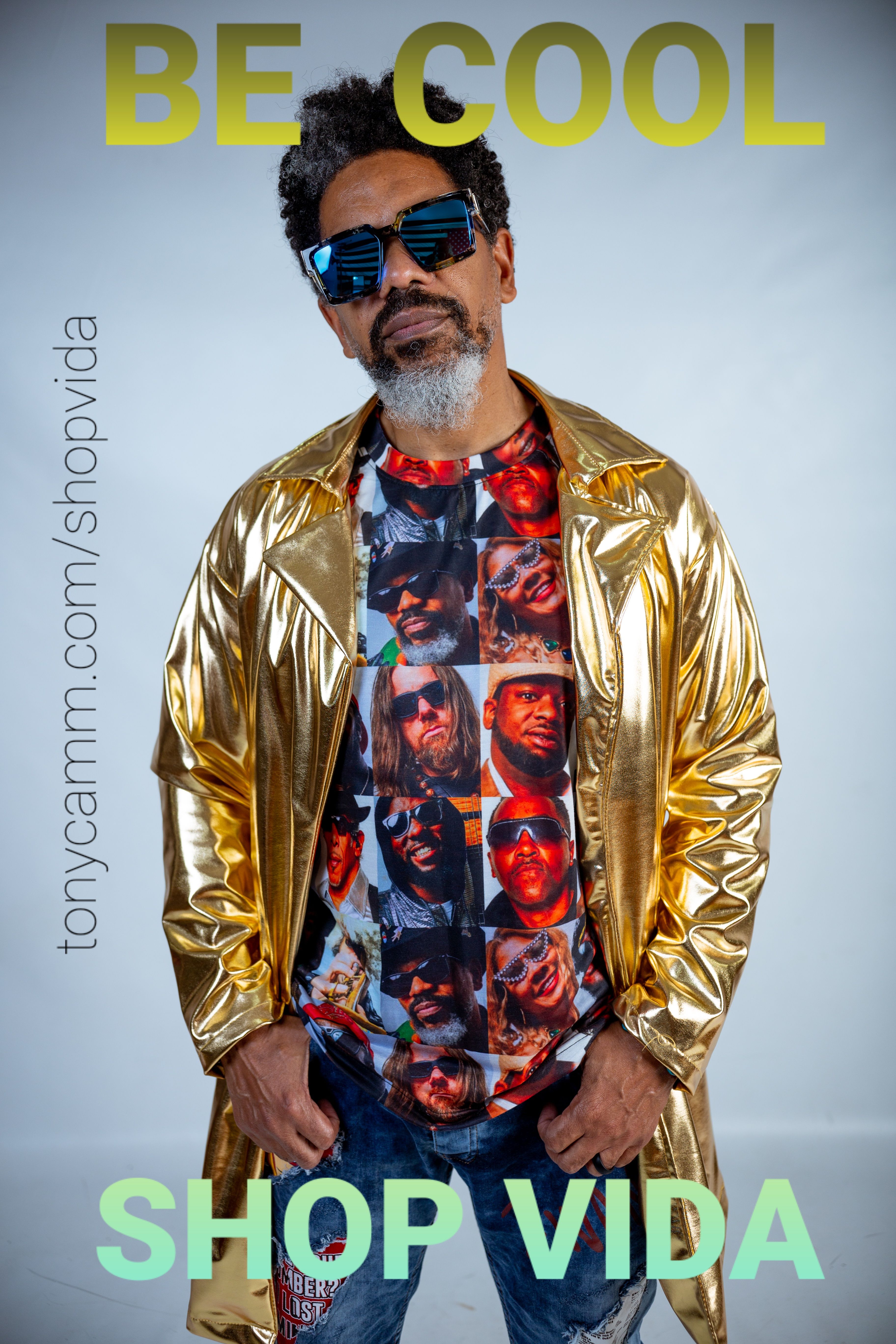 ToNY CaMM is rocking the "Faces Of The Funk" unisex tee.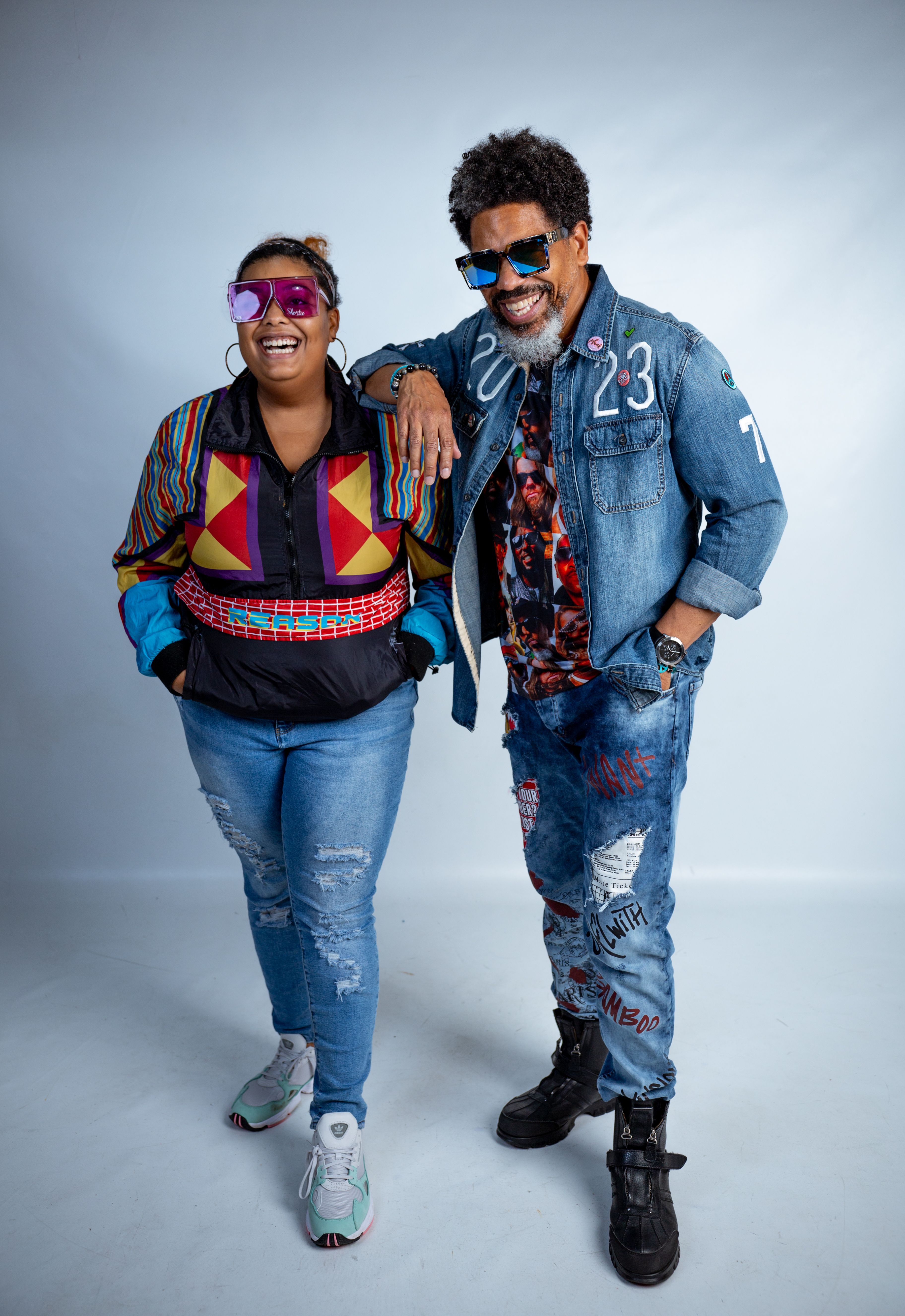 Tony Camm and super-creative Angelina Dawn at the ToNY CaMM VIDA Collection photo shoot. Her glasses from the "Hey Shortie" eyewear collection. His glasses by Ikonacy.