ToNY CaMM & The Funk Allstars will headline the VA 420 Festival on April 20, 2022 in Big Island, VA.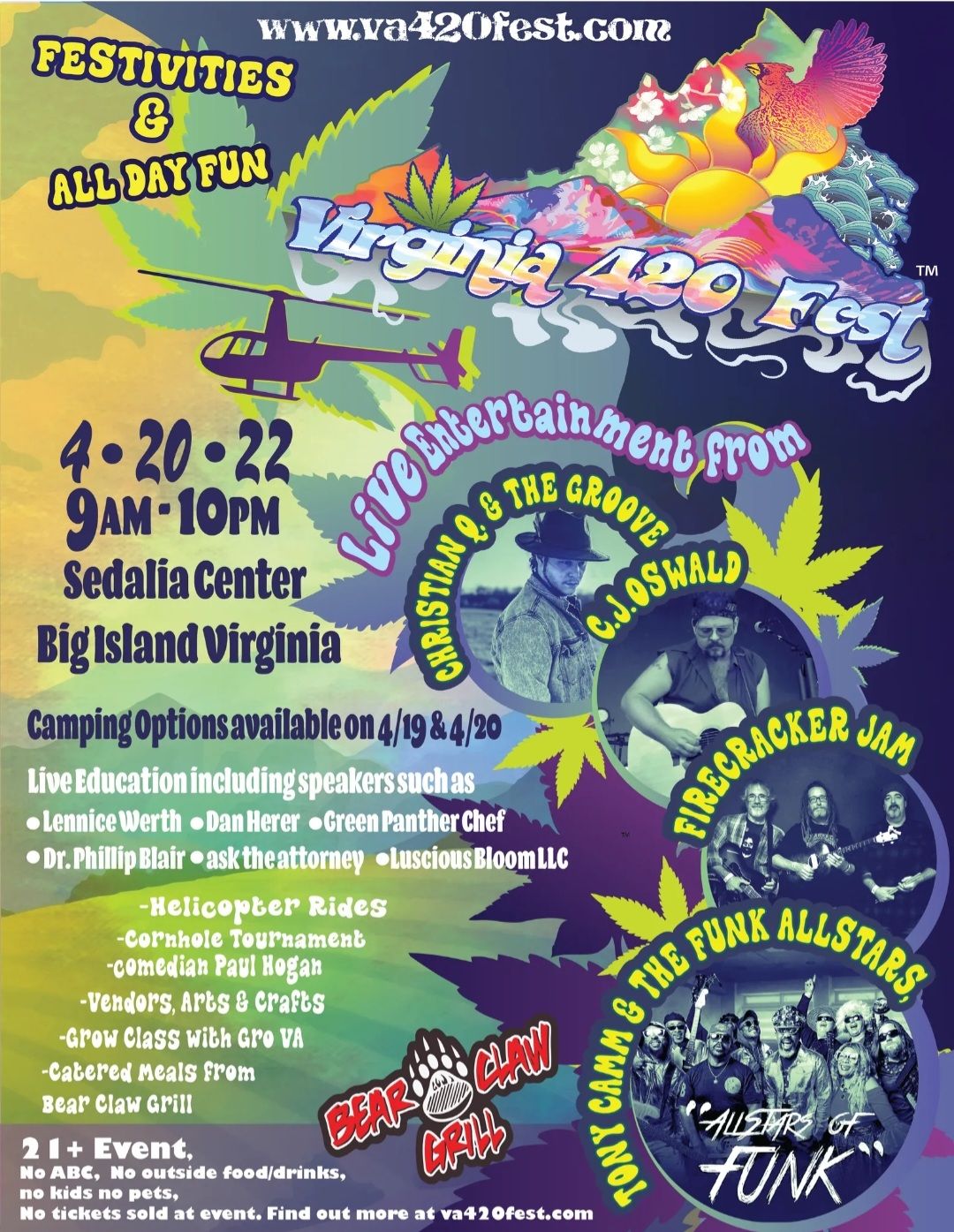 The two day event also features performances from C.J. Oswald, Christian Q. & The Groove, Firecracker Jam and comedian Paul Hogan, along with helicopter rides, cannabis classes, vendors, arts & crafts and a corn hole tournament.
Various ticket packages can be purchased now HERE.